about
What is Unicycle Hockey?
Unicycle hockey is a team sport that is great fun and totally inclusive. It is mixed gender and there are no age limits. The only thing that anyone requires is some skill in riding a unicycle. The rules are defined by the International Unicycling Fedaration and the latest published set is here.
It is played five-a-side on an indoor court, usually around 35-45m in length and 20-25m in width. The court is surrounded by barriers and the goals are set back from the end walls. All players ride unicycles and carry ice hockey sticks. We use a tennis ball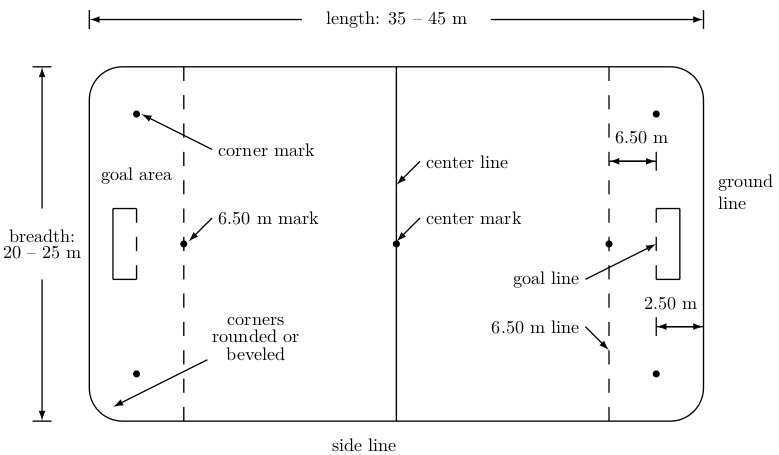 Who are the Cardiff Unicycle Hockey Team?
We have been meeting as a team to practice for around 8 years. We have held tournaments to compete against other teams in the UK and we have also travelled internationally to compete in European Championship tournaments.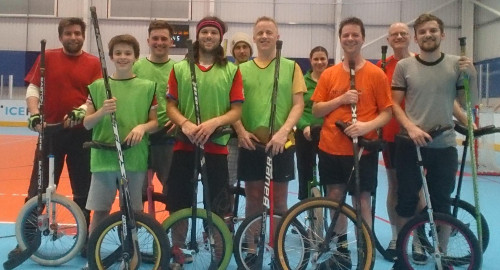 We meet every Sunday evening at 8pm at Cardiff City House of Sport to teach people to unicycle and to train for 90 minutes.
What next?